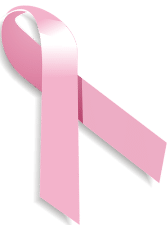 October is Breast Cancer Awareness Month, and we invite you to join us for "Pink for a Purpose" at the Barbara Rose-Johns Farmville-Prince Edward Library (1302 W. 3rd Street in Farmville) on Saturday, October 14!
For this breast cancer awareness event, a representative from Centra Cancer Center will give a presentation on breast cancer symptoms, early detection, and treatment and provide brochures and pens to take home.
A Virginia Cooperative Extension representative will also be on hand to share information about healthy foods, including tasty recipes.
Each attendee will receive a pink breast cancer awareness pin and will be eligible to win door prizes. Refreshments will be provided.
We look forward to seeing you at "Pink for a Purpose!"